Tainted from birth, Harley lives a life cloaked in darkness and temptation. She resists the lure of her evil legacy by holding the memory of her ghostly savior close. Every night without him is agony. She fantasizes about him and yearns for his body, but he's not the protector or lover she's envisioned. He's a Hunter bred to eliminate her kind. He's also her only hope of salvation.

Calan, the leader of the Wild Hunt, was created to protect mankind from the Unseelie Court. For a millennium, he's sacrificed to ensure the horrid creatures remain in the Underworld, but his strength wanes. He must rely on his enemy's daughter to save him, but he doesn't expect the intensity of their lust or love. Her touch calms his wild nature and ignites his carnal desires. He'll risk all to save her, but doing so forces him to make the ultimate sacrifice, one that'll damn him to suffer forever in his own living hell.
Title: Hunter Betrayed
Author: Nancy Corrigan
Other books by this author that we've reviewed: Unexpected Find, Beautiful Mistake, Favorite Obsession, Hunter Betrayed
Series: Wild Hunt
Other books in this series that we've reviewed: Hunter Betrayed, Hunter Betrayed, Hunter Sacrificed, Hunter Forsaken
Published by Samhain Publishing Source: Publisher
Published: December 29, 2015
Genres: Paranormal Romance
Pages: 201
See the title at Goodreads
Purchase your copy: Amazon
Visit the Author's Website
Visit the Goodreads Series Page

Stars:
Flames:
I received this book for free from the Publisher or Author in exchange for an honest review, or I purchased it with my own funds. This does not affect my opinion of the book or the content of my review.
Are you serious right now? I finished? No…this can't be happening! MORE!!! I. WANT. MORE!!!!! Please, please tell me I won't have to wait too long to continue this awesome PNR.
Harley has been tormented by eyes of a "ghostly man" for 9 years, 9 years! She had made him a promise to live and return to him, but she didn't really understand what those words meant as she was trying to escape the killer of her family. But true to her word, she lived, all while watching those who became somewhat close to her were killed by the same killer she's grown to despise.
Calan is the son of the Lord of the Underworld, a.k.a., "the devil" (you should really read the .5 of this series to understand this part a little better). While serving out his curse in his own little prison, he's able to reach out (in a ghostly being), saving Harley the fateful night of her family's murder. It is then Calan knew he had to make Harley his mate. But was it too soon?
This has everything a PNR should have. A different world (underworld), the human world, deceit, greed and amazing scenes that will have you turning the pages so quickly, before you know it, you'll end up like me asking, "wait, it's over?" The only thing that I'm bummed about is that I have to wait for the next one to continue. Great start to a series…I'm already hooked!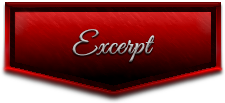 A long moment passed where they watched each other, two strangers on the verge of becoming so much more. The full impact hit her, left her a little shaky inside but not anxious. No, excitement sped her pulse.
She licked her lips, already envisioning what they'd do together. "So, am I right?"
He slid his hungry gaze to her breasts. The points stood erect, and the sheen of her skin betrayed how hot she'd gotten from touching herself.
"Oh yes, I'll fuck you, my Harley. Sometimes hard and fast. Other times so damn slowly, you'll beg me to fill you up." He met her eyes. "I'll take you so often and in so many ways, you'll want me to be the center of your world as you are now mine."
He released her wrists and covered one breast with his hand. The hard point pushed against his callused skin, and a jolt of electricity raced down her spine. He captured the tip she'd teased minutes ago. The small pinch arched her back.
"Do you like that?"
She flicked her gaze from his long fingers holding her nipple to his face and nodded. "Do it again."
One corner of his mouth rose. He rolled the tip, and she gasped. Another tug clenched her core. "Beautiful. I can't wait to watch that look pass over your face when I fuck you."
She whimpered.
The smile giving him a roguish look turned wicked. "You do want me to ram my cock inside you and make you come apart around my dick"—he ran the tip of his tongue over his upper lip—"don't you?"
"I…I…" She couldn't get the words out.
He released her hands and sat back so he knelt between her thighs. Her attention shifted from the desire stamped on his face to the long length of his erection molded by his pants.
"Touch it."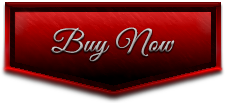 Amazon US I Amazon UK I iBooks I B&N I KOBO I Google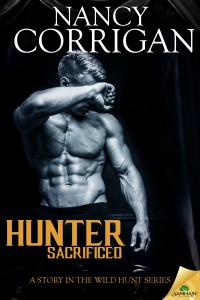 Hunter Sacrificed, book 0.5…a free read
Hunter Forsaken, book 2.0…releases 2-16-16. Available for pre-order.
A true romantic at heart, Nancy Corrigan is convinced there's a knight in shining armor for every woman (or man), but you won't find damsels in distress in her stories. She adores pairing alpha heroes with women strong enough to match them and bring them to their knees. She also enjoys flipping the traditional roles in romances because her motto is—love and people should never be forced to conform to anyone's norm.
She holds a degree in chemistry and has worked in research but now focuses on ensuring quality. She considers it the perfect outlet for her as she's the first to admit she has some OCD tendencies. It carries over into her writing life too. While engrossed in a novel, she has a habit of forgetting to eat and sleep. Fortunately, she's married to her own knight in shining armor who understands her oddities and loves her anyway. They reside in Pennsylvania with their three children, dog, snake and guinea pigs. Her other interests include tattoos, animals, classic cars and all things spooky and sexy.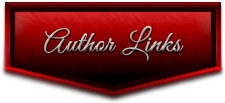 Website I Newsletter I Pinterest I Facebook Follow/Friend I Facebook Page I Amazon Page I Email
Related Posts